Vic West Resilient Streets Gathering

[1]
Vic West Resilient Streets Gathering

Thursday March 6th, 7:00-9:00pm

High Point Church, 949 Fullerton Ave, Victoria, BC
Whether you are just getting started or have already initiated a Resilient Streets project, join theBuilding Resilient Neighbourhoods project for new ideas and learning about fun and hands-on projects that can build resilience, improve your block and strengthen connections among neighbours on your street or in your building.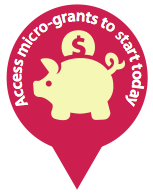 [2]
Find out about how to access the new round of Resilient Streets micro-grants to start your project. You'll have the opportunity to hear from Vic West neighbours leading Resilient Streets projects and come together to share experiences, learnings, ideas, strategies and support.
We look forward to seeing you there!
---
"The Building Resilient Neighbourhoods Project is a partnership between the Community Social Planning Council and Transition Victoria. The project has been generously supported by the Victoria Foundation, Vancouver Foundation, City of Victoria, and the District of Saanich and has been developed with the collaboration of the Centre for Community Renewal, BC Healthy Communities, and the Fraser Basin Council's Smart Planning for Communities program."
CONNECT WITH RESILIENT NEIGHBOURHOODS
Event Date:
Thursday, March 6, 2014 -